1. Aluminium, profiles and Hydro
Let's start this book with a very brief introduction.
Aluminium is light in weight, strong and can be recycled over and over again, using little energy and with hardly any environmental impact.
Aluminium profiles can be shaped into almost any form required.
Hydro, in collaboration with our customers, develops components and end products that meet high standards of quality, design, energy efficiency and environmental responsibility.
Now you know what this book is about.
In the following chapters, we have compiled Hydro's collective experience from hundreds of thousands of designs produced over more than 40 years. This book is invaluable for anyone who wants to improve their understanding of design with aluminium profiles.
We can provide additional advice and know-how whenever you need our help.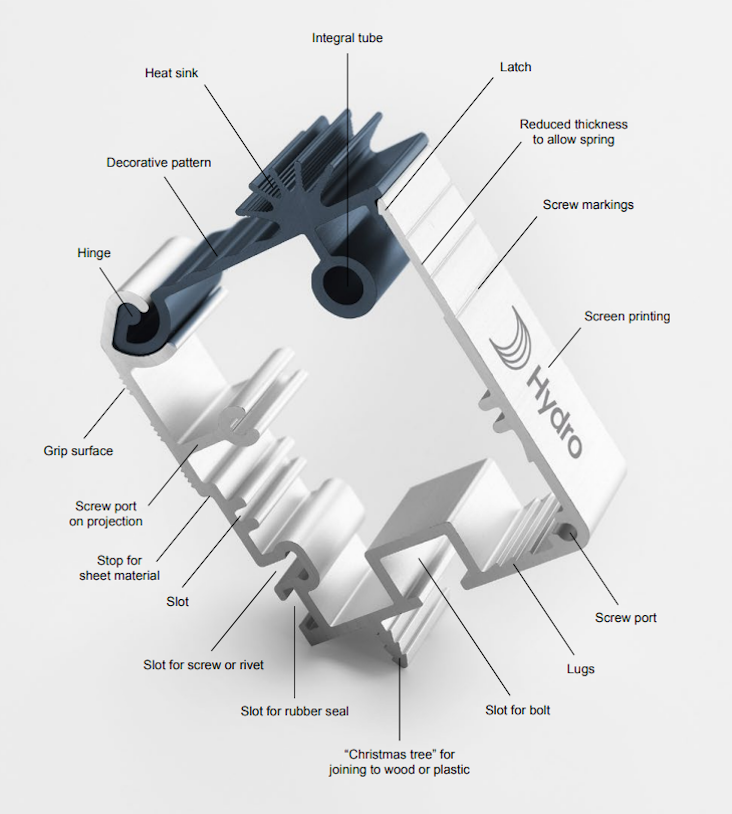 The possibilities of profiles
&nbspA range of functions can be integrated in the extruded aluminium profile. Hydro's "idea profile" illustrates some examples